Rent To Own Homes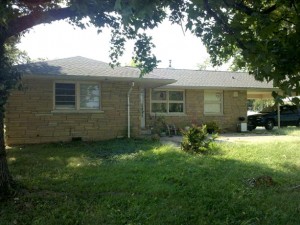 Our Rent To Own Homes Are Generally For Good People With Bad Credit. Sometimes We Do Rent To Own Contracts With People That Simply Have No Credit. We Understand That Sometimes Things Happen That Are Out Of Our Control That Effect A Credit Score And We're Here To Help.
Our Inventory Changes So Often In Rent To Own Properties We Often Get Behind Posting Everything In This Section So Give Us A Call If You Don't See Exactly What You Want In Your Dream Home. We Have Properties From Anna To Tamoroa And Murphysboro To Marion. If You Don't See It Advertised Here Give Us A Call For A Complete Inventory. We Often Have Houses Under Contract That We Aren't Able To Advertise Yet But Are Available For Your Inspection Sometimes In A Matter Of Days. Some Of Our Rent To Own Homes Never Make It To The Web Site.
Generally A Two Bedroom Home Requires A $2,000 Down Payment And A Three To Four Bedroom Home Requires A Minimum Of A $3000 Down Payment. If You're Short On Cash We Generally Can Take Virtually Anything Of Value In As A Down Payment.
Monthly Payments On Your Rent To Own Dream Home Usually Start At $595. Due To The Terms Of The Lenders Many Home Buyers Often Take 20 To 30 Years To Pay For Their Home. Because We Carry Our Own Paper Our Contracts Usually Allow You Complete Home Ownership In 10 To 15 Years.
Although You Are Not Obligated To, If You Can Make Extra Payments Throughout The Term Of Your Contract We Can Give You Huge Credits On The Purchase Price. Your Bank Can't Do This For You. This Allows You To Pay Off Your Home Even Earlier.
Call Us For Details At 618-529-RENT (7368)